A convenient and simple solution to manage your uninsured services.
PatientSERV is the OMA's partner for efficient uninsured services management. Our easy-to-use solutions and comprehensive support allows clinics to run smoothly and maintain focus on what's important - providing quality patient care.
Our expertise and services provide a consistent approach to managing all aspects of an uninsured services program.
Our web-based services provide: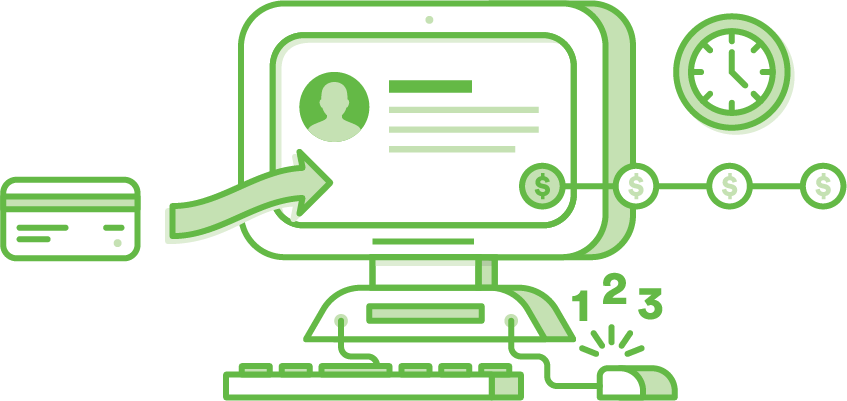 Easy-to-use platforms for both patients and clinics
3-step transactions
Embedded payment processing for no-contact secure and convenient payments
Real-time reporting and tracking
Our support services provide: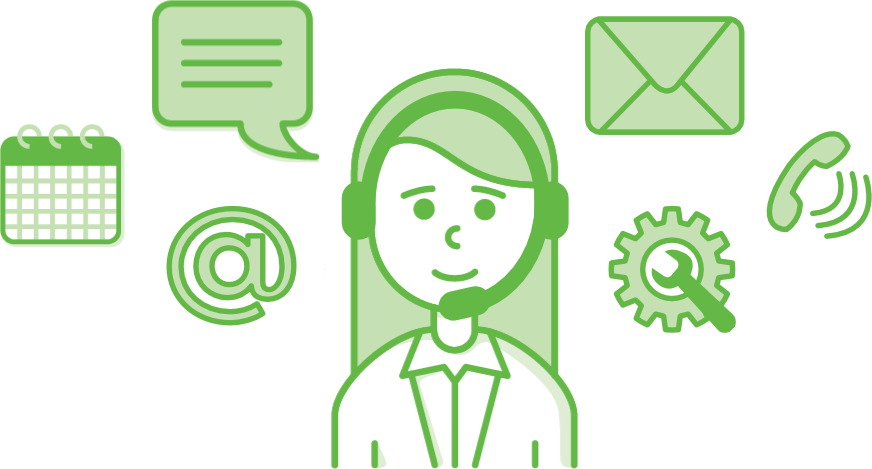 Patient education and support via phone, mail and email
Automatic receipts and invoices
Customizable office posters and educational materials
Annual communication with patients
Staff training and engagement programs
Learn more below or contact us today for more information about how PatientSERV can help you with uninsured services.
Trusted by physicians and patients across Ontario to help manage their uninsured services
I had looked into starting a comprehensive third-party billing system for my practice, but the reality was there were a significant number of challenges and expenses (mostly staff costs) to getting this up and running. PatientSERV made the process seamless.
Dr. Sohail Gandhi
Stayner Medical Centre
Stayner, ON
I'm a very hands-on learner but PatientSERV has always been able to provide an unlimited and personalized support/service. Their patience and coaching approach has allowed myself to learn the PatientSERV software at a pace that is comfortable to me.
Annie Swatton
Receptionist, Dr. Pat Hose
Etobicoke, ON
Using PatientSERV is 100% easier than when we managed the process ourselves. There's no comparison. It was such a drain on staff and my time. My staff and I are back to doing what we do best, and PatientSERV takes care of the rest.
Dr. Rick Tytus
Steelcity Medical Clinic & Haldimand Medical Clinic
Hamilton, ON
My office has been using PatientSERV for some time now. PatientSERV far surpasses any solutions we have used in the past. It offers everything we need to manage uninsured services simply and easily. All the necessary technology is provided and my office administration is given excellent support in a timely and appropriate fashion.
Dr. Susan Parker
Family Physician
Toronto, ON
Getting my clinic started with PatientSERV has been straightforward and simple. The set-up process was very quick and they made it really easy for us since they took care of everything. My staff are really excited about the staff rewards program, plus the personal support they've given my staff in this transition has been very helpful. I can't wait to see how our partnership progresses.
Dr. Marius Van Der Merwe
Ramblewood Medical Centre
Wasaga Beach, ON
Since 2013, my clinic has used PatientSERV in managing our uninsured services. Through PatientSERV's patient education support our patients fully understand what's expected of them. We've seen year-over-year reduction in costs and consistently excellent and efficient client services, I look forward to continuing our partnership for the years to come.
Dr. Meredith Deutsch-Levy
8000 Bathurst Street Family Health Organization
Thornhill, ON
PatientSERV has removed the administrative burden of handling uninsured services and let the doctors at our clinic focus on care.
Timea Batizi
Office Manager, Harvard Health Doctors Group
Hamilton, ON